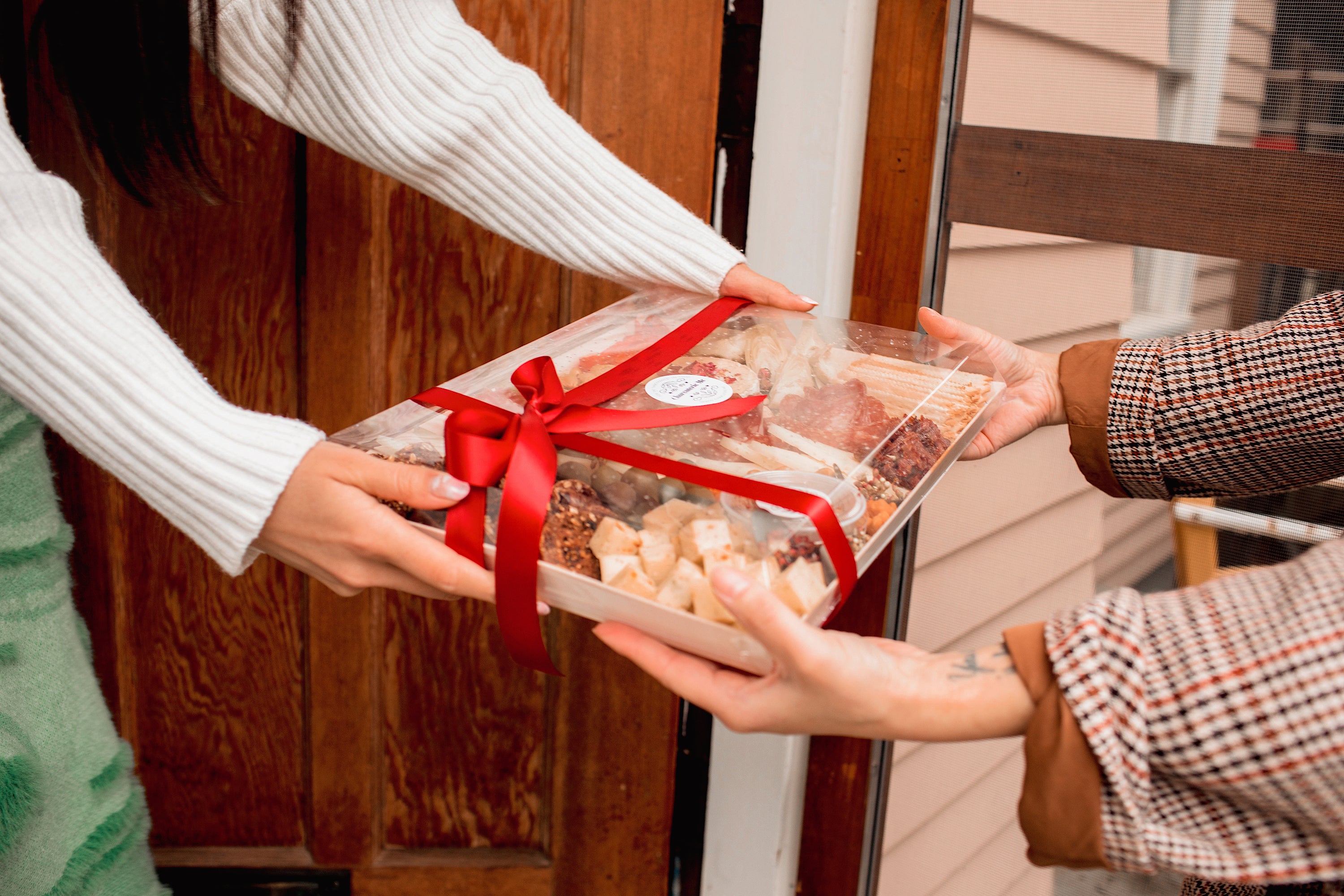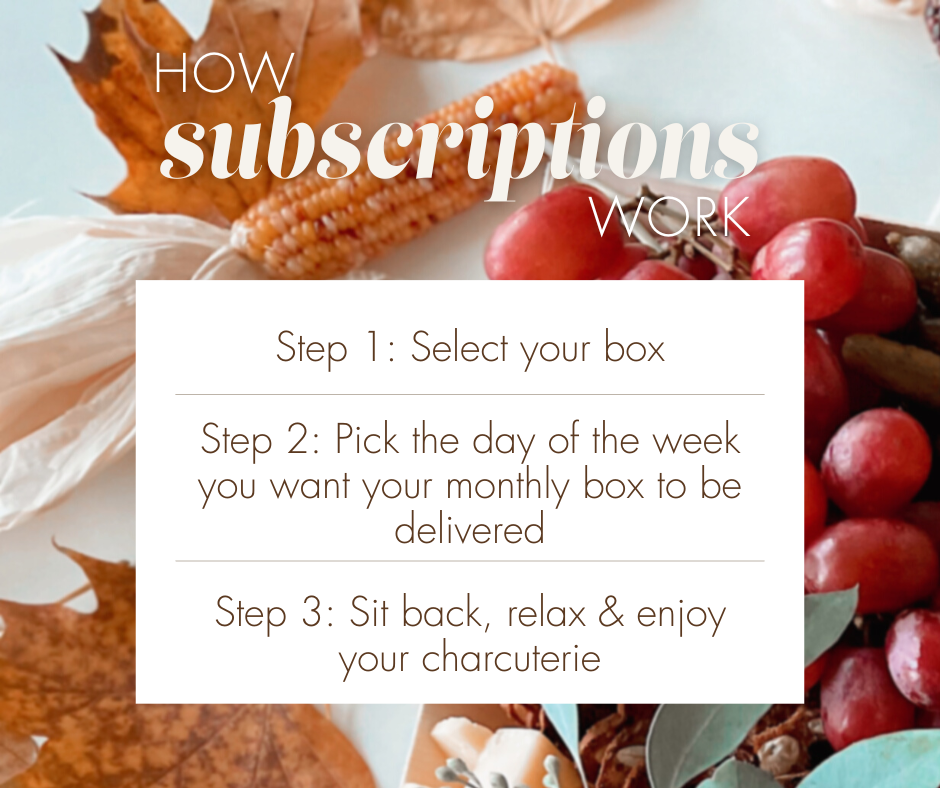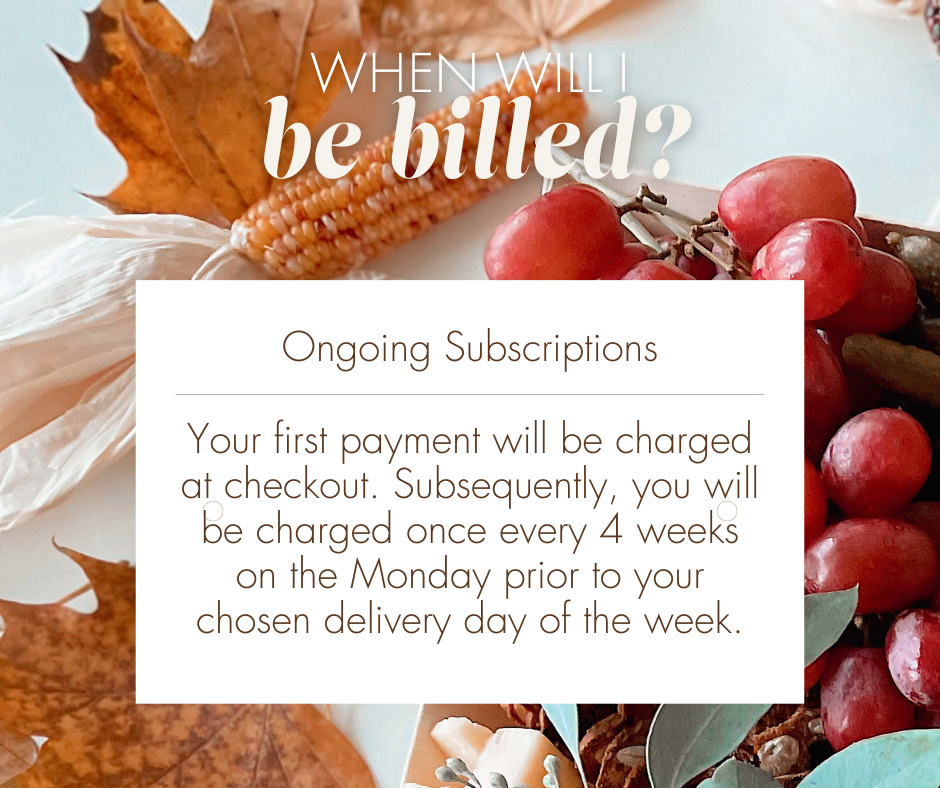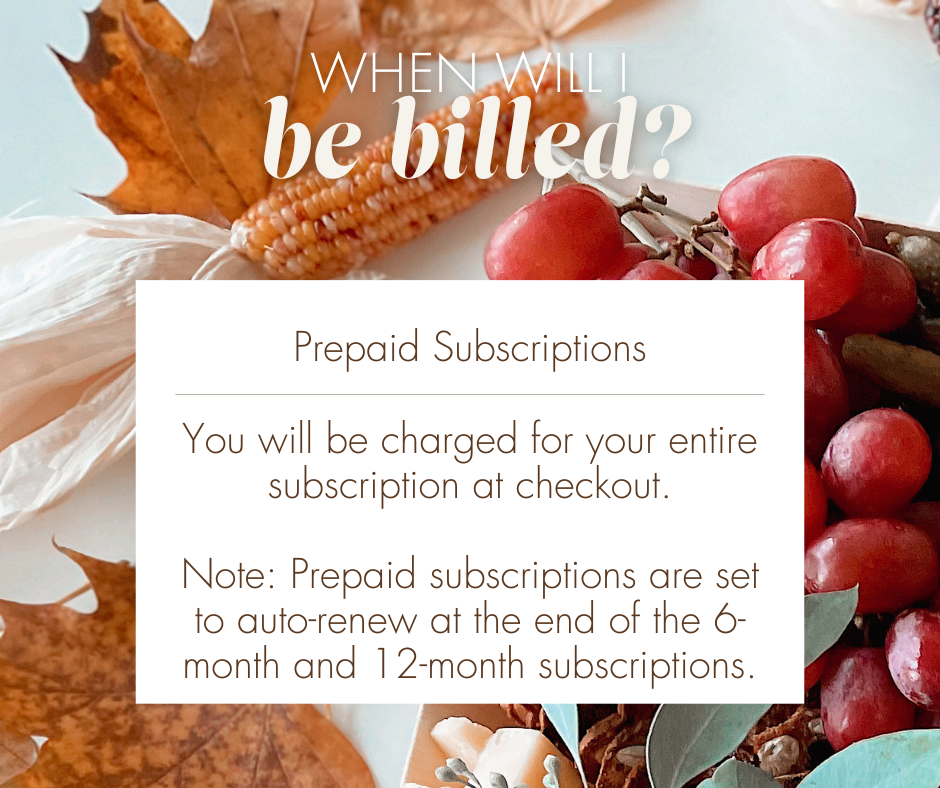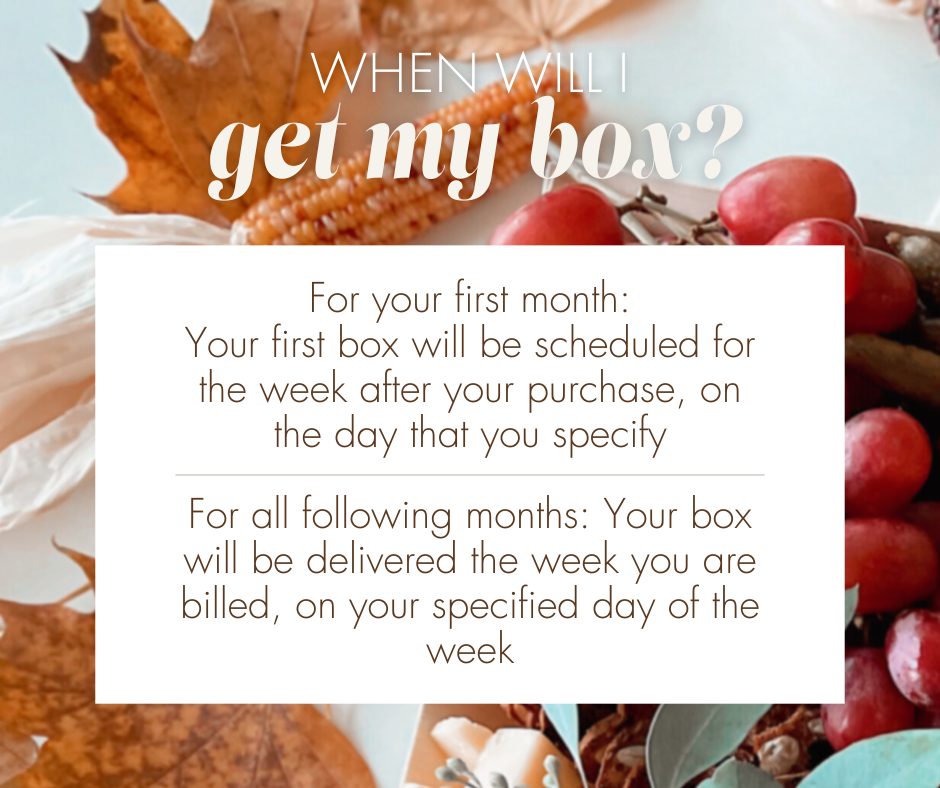 Charcuterie Me Subscription
Description
Simply select your box preference and your delivery day of the week.
For Ongoing Subscriptions: Your first payment will be charged at checkout. Subsequently, you will be charged once every 4 weeks on the Monday prior to your chosen delivery day of the week.
For Prepaid Subscriptions: You will be charged for your entire subscription at checkout. Note: Prepaid subscriptions are set to auto-renew at the end of the 6-month and 12-month subscriptions.
When to expect your first box: Your first box will be scheduled the week after your purchase on the day that you specify for your monthly subscription.
Delivery Window
M-F: 10am - 1pm PST
Sat & Sun: 10 am - 3 pm PST
Shipping
Delivery is available for addresses within a 20-mile radius of Portland, OR. Please allow a few days for us to process your subscription order and confirm your monthly delivery dates.
Delivery Window
M-F: 10am - 1pm PST
Sat & Sun: 10 am - 3 pm PST
Charcuterie Me Subscription